Sports Chiropractic in Sun Prairie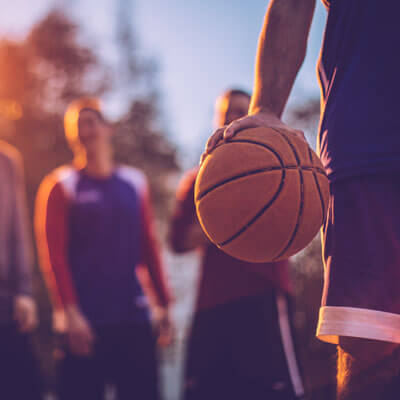 There's a reason so many Olympic athletes use chiropractic to give them a competitive edge. These days, every NFL team has a chiropractor on staff to help players feel and perform at their best. A few simple adjustments can counteract the damage of repetitive motions and lead to better functioning, helping athletes dominate the game.
When you're in the middle of the action, you have to make decisions in a fraction of a second. Keeping your nervous system clear from interference improves the connection between your brain and body, decreasing your reaction time and improving muscle activation. At Elite Chiropractic, we help bring your body to optimal functioning, boosting your athletic performance as a result.
Caring for Every Joint and Every Sport
Spinal adjustments are only the beginning of what we offer. Dr. Greg does lots of extremity work if you have an injury in the ankle, knee, or shoulder.
We have experience working with athletes from many different sports. Baseball players often have rotator issues, softball players often present with knee pain, and football players can get hurt just about anywhere! By caring for joints throughout the body, we help improve your range of motion so you can achieve more in the game.
Helping You Heal From Head Injuries
If you've had a head injury, we're great at evaluating what's going on to determine whether you've suffered a concussion. We'll refer you on to appropriate medical care when necessary.
We can also help patients with post-concussive syndrome by alleviating any neck issues if your cervical spine is out of alignment. Dizziness often indicates an issue with the vestibular system, suggesting a misalignment could be to blame. We provide manual adjustments and other therapies to help increase the flow of nutrients and cervical spinal fluid to the brain so it can heal faster.
Take Your Wellness to the Next Level
We want to help your body to function as close to 100% as possible. Book today.
CONTACT US

Sports Chiropractic Sun Prairie, Waunakee, DeForest WI | (608) 825-7071