Meet Greg Gernes D.C.
A Lifetime of Activity and Wellness
Dr. Greg Gernes has always been working with his hands—and chiropractic has always kept him going. He learned to love physical work while growing up on his family's dairy farm. Between chores and sports, he was always bouncing back from one injury or another.
His dad started taking him to a chiropractor once a month when he was about 10. As adjustments helped resolve his low back issues, Dr. Greg could focus on doing what he loved again.
When he started college, Dr. Greg thought back to how much chiropractic had benefited him as a kid. He loved the idea of continuing to do hands-on work while helping create long-lasting changes in other people's lives. He knew then what his route would be, and he couldn't wait to make an impact through natural health care.
Discovering a Gift for Chiropractic
Dr. Greg graduated with his Doctorate in Chiropractic from Northwestern Health Sciences University in Bloomington, Minnesota. The first time he started his clinics, he saw a man with a disc issue and crippling pain. After his adjustment, the man stood up for the first time in days and walked out feeling significantly better.
While he had always known that chiropractic works, it was powerful for Dr. Greg to witness a patient's drastic change & realize that he had helped make it happen. He could create the same life-changing results that others had created for him! He's been committed to delivering incredible results as he helps his patients get their lives back and step into a new season of wellness.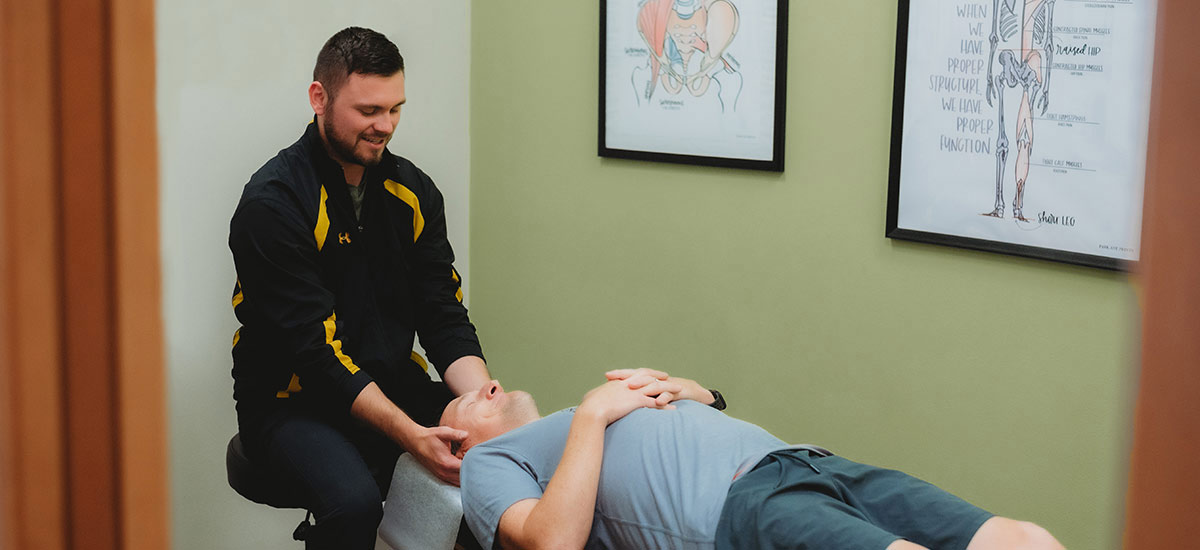 Helping Patients Achieve Long-Lasting Change
Dr. Greg is certified in CPR, AED, Basic Life Support (BLS), and drug and alcohol testing. He's currently undergoing training toward Webster certification as well.
Over the years, Dr. Greg's confidence in the body's ability to heal naturally has only grown stronger. He's passionate about educating and connecting more people with chiropractic. Currently, about 10% of Americans see a chiropractor, leaving the other 90% to rely on invasive chemicals or surgeries—or worse, to simply live in ongoing pain and dysfunction.
Dr. Greg believes in being clear and honest as he helps people understand their health and what their bodies need. As he helps patients find natural health solutions through adjustments and other modalities of healing, he loves to watch them improve their lifestyle and enjoy a higher quality of life.
EXPLORE OUR SERVICES

A Zest for Life
Other than health, Dr. Greg is passionate about connecting deeply with his family and friends. He's the youngest of three, and he has three nephews with a fourth on the way.
Outside of the clinic, running helps Dr. Greg clear his head. He's dedicated to his sports teams—even when they disappoint him—and he enjoys walking and training his energetic Golden Retriever. To recharge, he loves going to the movies, attending sports events, and trying new food. He and his girlfriend made a pact to never try the same restaurant twice!
Contact Us Today
We'd love to help you maximize your health. Book now.

Dr. Greg Gernes | (608) 825-7071