Chiropractic Care
At Elite Chiropractic, we believe chiropractic care is all about getting your brain and body to communicate better, which ultimately leads to improved health and wellness.
So, how do we do it?
With focused, precise chiropractic adjustments exactly where your spine needs it. By restoring proper alignment to your spine, we can help nerve signals move effectively throughout your body—and that means better overall function.
We're happy to report that many of
our patients
have noticed improvements in symptoms and quality of life once their problem has been properly addressed and corrected.
Benefits of Chiropractic Care
Just a few benefits of chiropractic care include:
Reduced pain
Improved flexibility
Heightened immunity
Better sleep
Improved digestion
Reduced allergies
Relief from headaches & migraines
Help for anxiety, stress, depression
In children-less colic, bedwetting, breastfeeding issues, ear infections, and sensory processing delays
And more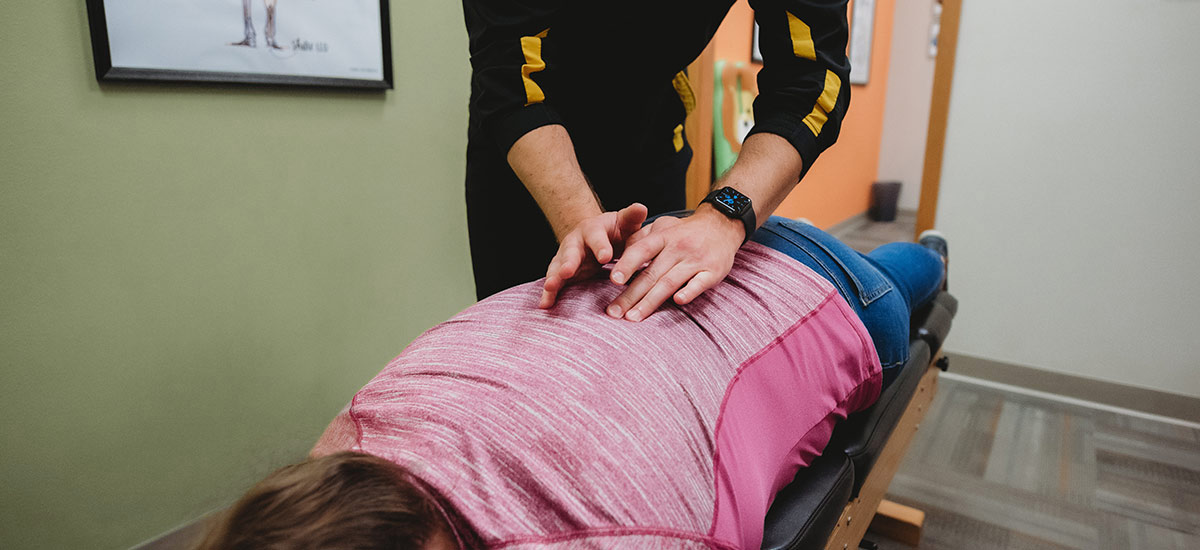 Our Techniques
At the end of the day, chiropractic care helps restore your body's innate ability to heal itself. You're the one doing all the work. We're simply helping you get there by using several different techniques, including:
Diversified – often called the "gold standard" of chiropractic care, this hands-on adjustment style is one of the most common.
Thompson Drop Table – this moveable table allows for a very low-force adjustment while maintaining precision and tension.
Gonstead – this science-backed technique locates exactly where subluxation (spinal misalignment) is occurring and restores proper function to the area.
Activator Method® – a handheld instrument allows us to perform gentle, precise adjustments for patients of all ages, especially those who are young, nervous, or elderly.
Webster – a special technique specifically for expectant mothers, designed to bring relief and balance to the spine and pelvis.
Modalities – we use other modalities to enhance your treatment.
Frequently Asked Questions
Will my adjustment be painful?
Our patients find adjustments to be relaxing and comfortable. We've never had anyone describe it as painful. If you're nervous, we'll gladly talk you through the entire process and can even use the Activator instrument instead of our hands if that helps put you at ease. If you have a specific adjustment method you prefer or have had success with in the past, please let us know!
How often should I visit your practice?
This depends on your ultimate health goals. Because each patient is unique, it's difficult to put a set visit schedule in place before we see you. When you come to us, we'll dive deep to uncover the root cause of your issues and develop a plan to bring you out of pain and into wellness. From there, we'll talk about how often you should visit us—but please know that the choice is ultimately up to you. We are happy to work with your schedule and care for you to the best of our abilities every time you come in.
Do you offer adjustments for children?
Absolutely! We're happy to offer adjustments for patients of all ages and walks of life. Whether your child is a newborn or a teenager, we'll provide detailed care to help your child's body function optimally.
We'd Love to See You
If you're wondering how chiropractic can help you or a loved one, we're ready to chat. Contact our team to book your appointment today.
While we are out of network with all insurance plans, we strive to keep our care competitive and affordable. We can't wait to meet you and help you reach your health goals.

Chiropractic Care | (608) 825-7071