Pediatric Chiropractic in Sun Prairie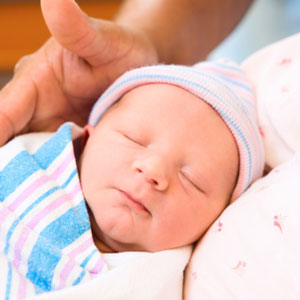 It's estimated that nearly 80-90% of all babies experience some form of spinal trauma during birth that can trigger neurological or immune system dysfunction.
As your partner in health, we know you want the best for your child to help them grow healthy and strong—and so do we.
At Elite Chiropractic, we're proud to offer pediatric chiropractic care for children of all ages, from infants to teens and everyone in between. Through chiropractic care, we can remove nervous system disturbances and reduce the long-term effects of any micro-traumas your child may have experienced.
The best part? There's never any surgery or drugs required—just effective, all-natural care plans unique to your child's needs.
How Does it Work?
When you bring your child in for a visit, we'll start by getting to know your health history as well as theirs. We want to know about your pregnancy and delivery so we can determine if they may have experienced any micro-traumas. At the end of the day, our goal is to dive deep to uncover what's really going on in their nervous system so we can help them function exactly as they were meant to.
Next, we'll scan their spine in our Subluxation Station, which gives us an inside look to where exactly the spinal stress is occurring. Then we'll devise a personalized plan of action for each patient.
Adjustments for children are very gentle. For infants and toddlers, the pressure we use is no greater than the light touch you'd use to check the ripeness of a tomato. In some cases, Dr. Greg may only use his pinky to achieve the desired results. We are happy to show mom or dad exactly how it feels to help put you at ease. Many children don't even know they're being adjusted, so we can take care of them while they play with toys.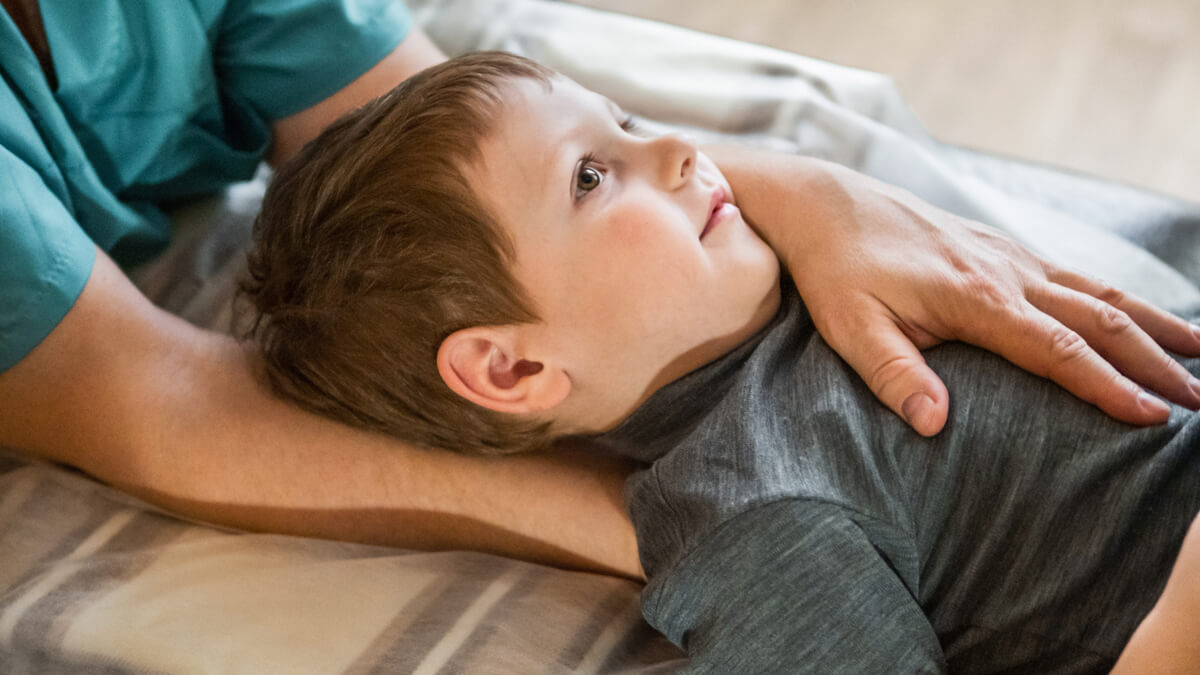 Benefits of Chiropractic Care for Children
We've worked with children of all ages and walks of life. Nothing makes us happier than hearing reports of incredible benefits kids see after experiencing care with us.
Some parents have told us that they've seen improvements when it comes to:
Anxiety
Colic
Digestion
Ear infections
Focus
Headaches
Improved athletic performance (balance, flexibility, etc.)
Quicker recovery from injuries
Sensory disorders
Sleeping
Speech delays
While you might see some of the above conditions as "common childhood experiences," we'd like to point something out—just because something is common doesn't mean it should be normal. With chiropractic care, our focus is on clearing up common disturbances that happen in children and allowing them to express their truest health.
Health at Every Age
We have experience working with the unique needs of kids at every age. From babies through teens, we've seen it all, and we love helping kids feel their best.
Newborns – Most babies undergo physical trauma during birth, whether or not vacuums and forceps were used. Since most moms don't watch their own babies come out, they don't know whether the baby's neck was turned to one side or otherwise impacted by delivery.
It's important to work through any resulting tension before it has a chance to progress to nerve dysfunction. Babies who experience breathing difficulties, colic, irritability, torticollis, sleep problems, or difficulty with nursing and latching may have key misalignments in the spine.
Toddlers – As small children learn to walk, they continue to struggle with balance for years and experience the constant micro-traumas of crashes and falls. Every shock and injury their bodies experience is inputted into the nervous system.
Stress and strain on the nerves often shows up in the form of digestive problems, constipation, ear infections, and frequent illness. Our care is a good alternative to chronic antibiotic use, which can lead to further issues down the road.
Elementary Kids – As children's bodies rapidly develop, they're going through physical, chemical, and emotional changes. We help their bodies function optimally to reduce digestive issues, constipation, urinary incontinence, and bedwetting. We can improve the functioning of the immune system, reduce the frequency of ear infections, sore throats, and colds, and improve recovery time for young athletes.
We're also seeing increased diagnoses of ADD and ADHD. By helping calm down the nervous system, we empower kids to improve behavioral issues and give parents an alternative to putting their kids on medication at a young age.
Preteens and Teens – Growing pains take a huge toll on teens as their bodies rapidly advance into adulthood. The combination of stronger muscles from sports and weaker bones during a growth spurt makes teens more prone to injury. Our care provides a safe alternative to medications for growing pains and effective rehabilitation from sports injuries. We also help kids who spend a lot of time on tablets and phones improve their posture so they don't develop scoliosis or "tech neck."
This is a key time to help teens develop healthy habits and an active lifestyle. As we help teens embrace exercise, sleep, and overall wellness, their health improves both physically and emotionally. A healthy lifestyle can provide a release for the anxiety and stress that may otherwise seem overwhelming.
Frequently Asked Questions
Are you certified to offer chiropractic care for children?
Dr. Greg
is a member of the
International Chiropractic Pediatric Association
, the leading association for chiropractic family wellness care. Dr. Greg has attended many extra classes and seminars specific to chiropractic care for children and has experience working with kids of all ages.
When should I have my child checked by a chiropractor?
The best time to have your child checked by a chiropractor is right after birth—and the second-best time is now! Whether or not your child has had chiropractic care in the past, our practice is a judgment-free zone. We're simply here to help kids express their best health. Whether your child is a newborn or 17, we look forward to helping them experience their best health possible.
How long will my child need to be adjusted?
Our care is focused on keeping your child well for life. Because the needs of each patient are different, care plans will differ. However, we promise to do our best to bring your child into wellness as quickly as possible. We will recommend care plans based on your child's specific needs.
Learn More Today
Our biggest advice to parents—if you think something is off when it comes to your child's wellness, trust your gut and schedule a visit with us.
We'd love to meet you and your little one! If you're interested in learning more about how pediatric chiropractic care may benefit them, contact us today to schedule an appointment. We'll gladly do all we can to ensure your comfort with us.

Pediatric Chiropractic Sun Prairie, Waunakee, DeForest WI | (608) 825-7071