Wellness Care in Sun Prairie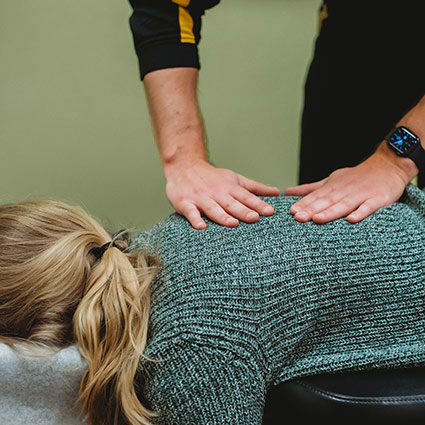 Maybe you down a kale smoothie daily, get 10K steps in by midday, snooze for at least 7 hours a night, and strengthen your social connections. Engaging in such healthy habits will go a long way toward boosting your wellness. Another healthy practice is regular chiropractic care.
Wellness comes down to living a life in multiple facets, to taking care of yourself, whether physically, emotionally, and mentally. All three play a role in affecting the body and influencing potential issues within the body," said
Dr. Greg
.
What Are the Benefits?
Here are some of the many benefits of wellness chiropractic care:
Reduces and eliminates pain
Improves balance and coordination
Enhances mental clarity & health
Improves strength
Boosts energy levels
Improves mental health
How Does Chiropractic Care Play a Role?
As the command center of our bodies, the nervous system must take in everything that we experience. With our nervous system being the center focal point, it has to react to certain situations, which can cause issues onto the spine or the muscles connected to the spine, or throughout the body. If those start to have some issues, then things can start to break down.
Usually pain is the first thing to go and the last thing to show. Just because you're not in pain doesn't mean there aren't underlying issues to begin with. Preventive or wellness chiropractic care can keep your nervous system functioning optimally, so you can enjoy maximum health.
Who Can Benefit?
Wellness care is for patients who have already achieved some sort of care plan. Or they've gone through enough care to help fix their particular issue. For example, maybe they got out of pain or were able to get everything functioning properly.
We recommend these patients come in periodically for chiropractic adjustments. By getting adjusted, we can ensure everything is lined up, stays functional, and your nervous system is as optimized as it can be before things potentially could get worse.
Book an Appointment
Discover how fantastic you can feel with wellness care at Elite Chiropractic. Contact us today to schedule an appointment!
CONTACT US

Wellness Care Sun Prairie, Waunakee, DeForest WI | (608) 825-7071