About Elite Chiropractic
Building the Brain-Body Connection
When you choose us for your care, our goal for you is simple: we want to help you unlock your true health potential through focused, natural chiropractic care that improves the function of your body for the long haul.
From expecting mothers to newborns and children, we welcome you and your loved ones to get well and stay well together. Our hope for you is that your family thrives for life, naturally—and we'll do all we can to help you get there.
We're Here for You
Our patients are part of our family. When you enter our practice, you'll see the 'marks' that patients leave on us—literally! Our practice is bright and full of happiness and handprints. We let our patients of all ages leave their thumbprints and handprints on our walls because they truly leave an impact on us for life.
We want to help educate patients and build a sense of community. We see chiropractic care as a lifestyle choice that can bring people together for years to come.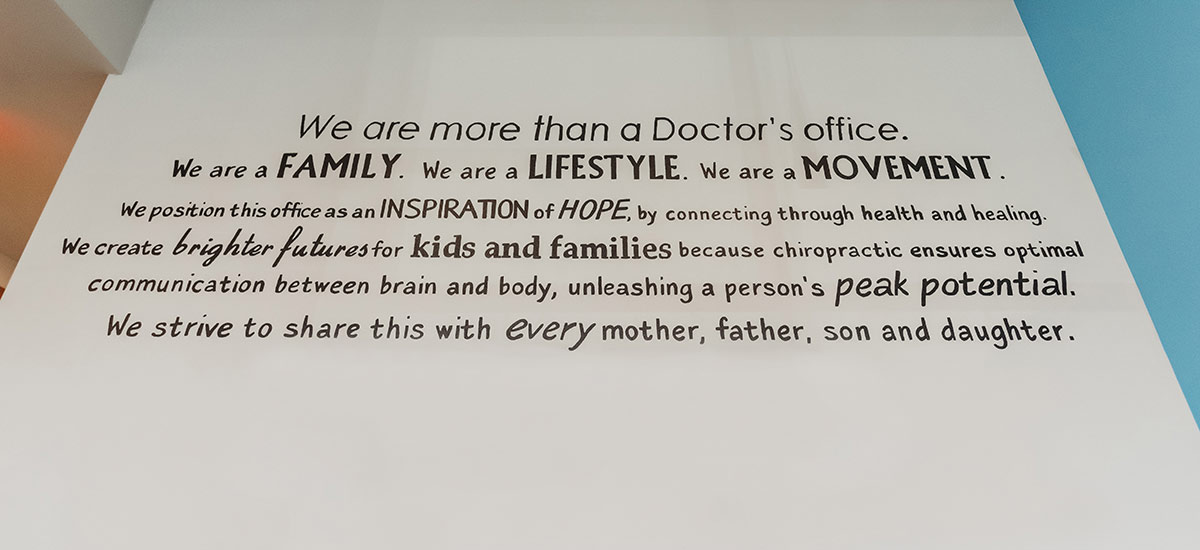 Loving the Natural Life in Sun Prairie
For Dr. Greg, Sun Prairie is the perfect fit. He was living in Milwaukee but looking for a change when his girlfriend got a job here as a school counselor. As soon as he found this family-oriented practice, he knew it was where he wanted to be.
Now he's closer to family and right in the center of a recreational, pedestrian-friendly community, where he loves exploring the trails, parks, and more than 170 dog parks. A self-described foodie, Dr. Greg hopes to try the cuisine at every restaurant in Sun Prairie and the surrounding suburbs while also taking out his kayak and paddleboard on the lakes. The fact that it's a college town just adds one more layer to an already fun city bursting with life. There's nowhere else Dr. Greg would rather be as he helps more residents discover their ideal health.
MEET DR. GREG GERNES

Seeing Success Daily
While we love seeing patients of all walks of life achieve their health goals, there's something incredibly special about helping young families reach their potential.
When a colicky baby transforms into a happy and thriving child after a few adjustments, we are thrilled for the whole family. When anxious kiddos become more outgoing and confident, we get excited. When a hyperactive child starts to show more calm responses and behaviors, the entire family celebrates.
We see success with our patients daily. That's what motivates us to keep creating brighter futures for families in our community.
Schedule Your Care
We'd love the chance to meet you and your family. If you're wondering how chiropractic care can help you live your best life, naturally, we're here for you.
Contact us today to get started by booking your first visit.

About Elite Chiropractic | (608) 825-7071