DOT Services in Sun Prairie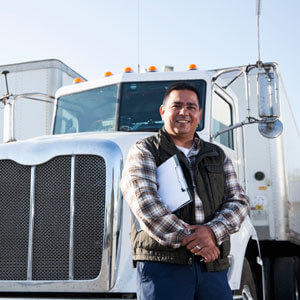 DOT Driver Exams
As part of our commitment to delivering comprehensive patient care, Elite Chiropractic offers DOT exams for commercial driver's licenses and physicals for drivers who do not require a CDL but still need a DOT exam due to the weight they haul. Dr. Greg's National Registry Number is 1048542735.
We have observed numerous cases of repetitive strain injuries in the drivers who have visited our clinic. In addition to DOT exams, we offer regular
chiropractic services
to alleviate pain and promote overall wellness.
Preparing for Your Physical
To ensure a smooth examination process, it's important to gather all your medical records, compile a list of any diagnosed medical conditions, jot down your medications along with the prescribing doctor's name, and make note of any necessary medical devices.
On the day of your exam, please bring the following items with you, where applicable:
Photo identification
Medical records
List of medications (prescription and over-the-counter) including strength and dosage
Eyeglasses
Hearing aids
Copy of your most recent stress test or medical release (for heart conditions, major medical issues, or recent surgery)
Copy of your latest sleep test result (for sleep apnea)
Just before your exam, be sure to drink a glass of water and arrive with a full bladder, as a urine sample will be required.
Schedule Your Visit Today
Feel free to drop by or contact our team in advance to schedule an appointment. We are here to address any inquiries you may have!
CONTACT US

DOT Services Sun Prairie, Waunakee, DeForest WI | (608) 825-7071