Pregnancy Chiropractic in Sun Prairie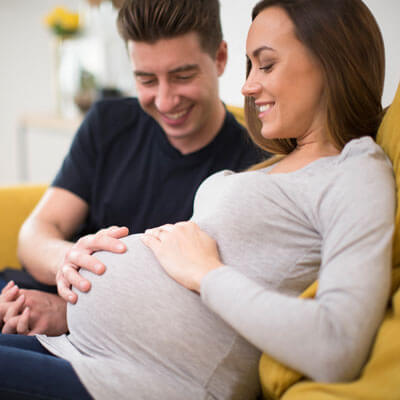 At Elite Chiropractic, we welcome expectant mothers to our practice with open arms—in fact, we highly encourage it!
Dr. Greg has special skills and knowledge when it comes to caring for pregnant mothers at any stage in their pregnancy. We can't wait to help you experience your best prenatal health.
Comfortable Care, Focused Results
We understand that one of the main reasons women seek a prenatal chiropractor during their pregnancy is for pain relief. Your hips may be out of alignment, or you might be experiencing back pain, among other things.
Don't worry; we've got good news. Using the Webster technique, pregnant women can comfortably lie belly-down on our table, which many find incredibly relieving as pregnancy progresses.
Unique Chiropractic Care
Our goal for you is to help you experience a healthy pregnancy for both you and your baby. The Webster technique allows us to place a specific focus on pelvic and sacrum alignment to ensure proper balance in this critical area. When your hips are aligned, you'll notice things will generally feel better or easier.
Because each woman is unique, your care may look different from anyone else's. In general, we like to see you in the practice as soon as you find out you're pregnant. Seeking care early can help your changing body prepare for what's to come. As you progress into the third trimester, we may recommend more frequent care, as discomfort can become more common. However, the frequency of your care is entirely up to you—we'll be here whenever you need it.
Benefits of Chiropractic Care During Pregnancy
Many of our pregnant patients have reported the following benefits, including but not limited to:
Reduced pain
Improved sleep
Easier, faster birth
Heightened immune system
Heightened energy levels
And more
Frequently Asked Questions
Why should I get chiropractic care during pregnancy?
Since chiropractic gives you an overall health boost, it's always beneficial to bring your body to its peak performance. Many women choose our care to help manage the pain that comes from their bodies adjusting to carrying new weight. Others are seeking to relieve chronic tension as their abdomen starts to protrude and their posture changes. There are also reports suggesting that regular chiropractic care during pregnancy can lead to a reduced time for both labor and postpartum recovery.
How do adjustments help relieve pain?
It's common for women to lean back too much in response to new stresses on their body. This counterweight results in all kinds of pain, stiffness, and dysfunction, as you're no longer holding your body correctly. We can help address trigger points as well as general posture. Chiropractic is also a great option for headaches, which may happen more frequently when you're expecting.
Can chiropractic help with postpartum recovery?
Absolutely! We're already working on your recovery before you've even given birth. Dr. Greg will teach you some easy "prehab" exercises you can do at home to train your body for delivery and a strong, smooth healing process afterwards.
We're already investing in babies' health before they even enter the world. By bringing the mom's pelvis into the correct position, we open up more space in the womb, giving the baby a greater chance to move into the right position for birth. We'll then follow up with newborn care to check for any spinal trauma and set your baby up for wellness, right from the start.
Schedule Your Visit Today
We can't wait to meet you and help you experience the best possible health during pregnancy. If you'd like to learn more about how we can help you, contact us today to book an appointment.
We look forward to welcoming you to our practice.
CONTACT US

Pregnancy Chiropractic Sun Prairie, Waunakee, DeForest WI | (608) 825-7071