Kailee Nyman, CA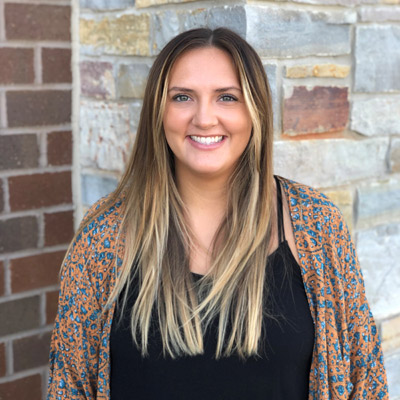 As one of the many friendly faces you'll see at Elite Chiropractic, Kailee greets patients when they walk into our practice. Caring and compassionate, she enjoys getting to know each patient.
Her job duties include answering the phone, responding to emails and assisting patients with payment plans. Kailee does a fantastic job of keeping everything moving at our vibrant practice!
Introduction to Chiropractic
While working as a waitress in high school, Kailee had persistent low back pain. "I felt my tailbone wasn't lining up with my spine." Despite her discomfort, her physician told her nothing was wrong. Although she didn't seek chiropractic care at the time, since she started working at our practice, Kailee has been getting regular chiropractic care. She has enjoyed reaping the many benefits, including low back pain relief.
Sometimes I'll get busy and forget to prioritize my health. And Dr. Scott will say, 'We haven't gotten you adjusted.'
Kailee is proud to work at a chiropractic clinic where the staff practice what they preach.
An Appreciation for Our Thorough Approach
When Kailee began her job here, Dr. Scott let her go through the new patient exam process so she could understand what patients experience. She appreciates that our process is comprehensive and includes neurological scans and X-rays.
Outside the Practice
When she's not working, Kailee enjoys traveling, hiking, and relaxing in nature. One of her favorite things to do is watch the sun rise and set. She's married and has a cat named Darcy. Kailee also enjoys visiting with her parents and grandparents who live nearby.
Book an Appointment
Contact us today to schedule an appointment!

Kailee Nyman | (608) 825-7071